Stays for seniors
Stays for senior citizens in SULPHUROUS SPA Ostrožská Nová Ves are for those who would like to boost their health with spa treatments and relax in a pleasant spa environment any time of year. Spa holidays for senior citizens emphasise specialised, professional care under the supervision of a spa physician. Therapy plans particularly focus on the locomotor system and skin diseases. Holidays for senior citizens are also ideal for overall physical renewal and convalescence.
The spa café, where we invite you to come for a sweet treat and cup of good coffee, will add some delicious spice to your stay.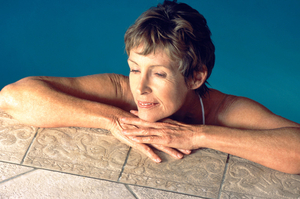 SULPHUROUS SPA O. Nová Ves
Accommodation for 7 nights, full board, medical examination, 7 spa treatments, free entry to the swimming pool and whirlpool.
Spa stay for seniors to strengthen health and vitality. Treat yourself to a spa treatments in the pleasant surroundings of the Ostrožská Nová Ves spa, walking through a large park and cultural activities in the spa café.
from 483 EUR / 7 Nights / prs.